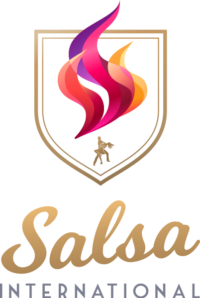 31 March – 2 April, 2023
Klaipeda, Lithuania
§
Event place
Aurora Hotel Klaipeda
Nemuno street 51,
LT91190 Klaipeda, LITHUANIA
About
This beautiful tradition of competing for the title of the best is becoming stronger and stronger. 2023 March 31 – Apris 02 you will have the possibility to witness it for yourself. The competition will take part for the 15th time! It just proves that Latin dances, so full of character and passion, are stepping out of a shadow into the spotlight.
 This year salsa, Latino show, rueda de casino, bachata and kizomba dancers and lovers will be battling for the title of the best. You will see various formations: solo shows, duos, teams, etc. As last year it was great success, you will see the smallest dancers, they put a spell on the audience every year, so be sure to have your pass and reserve best seats.
 The dancers will be judged by the best of the best. The winners will be awarded with medals, certificates and BSSC 2023 trophies.
 Not only competitors are welcome. We are waiting for everyone wishing to explore the colorful and spicy world of salsa.
Rules & Guidelines
Salsa International 2020 rules & guidelines you can download here:
Registration form is here: www.uniteddancenation.com
All studios which already has their own login can do registration without following info.
If your studio don't have login
Before registration contact us by e-mail si@uniteddancenation.com
or by phone +37065375682 with this info:
     1. Studio name
     2. E-mail
     3. Head (coach) of studio name
     4. Phone number,
to get user name and password.
END OF REGISTRATION: 2023 March 11 (23:59)
Schedule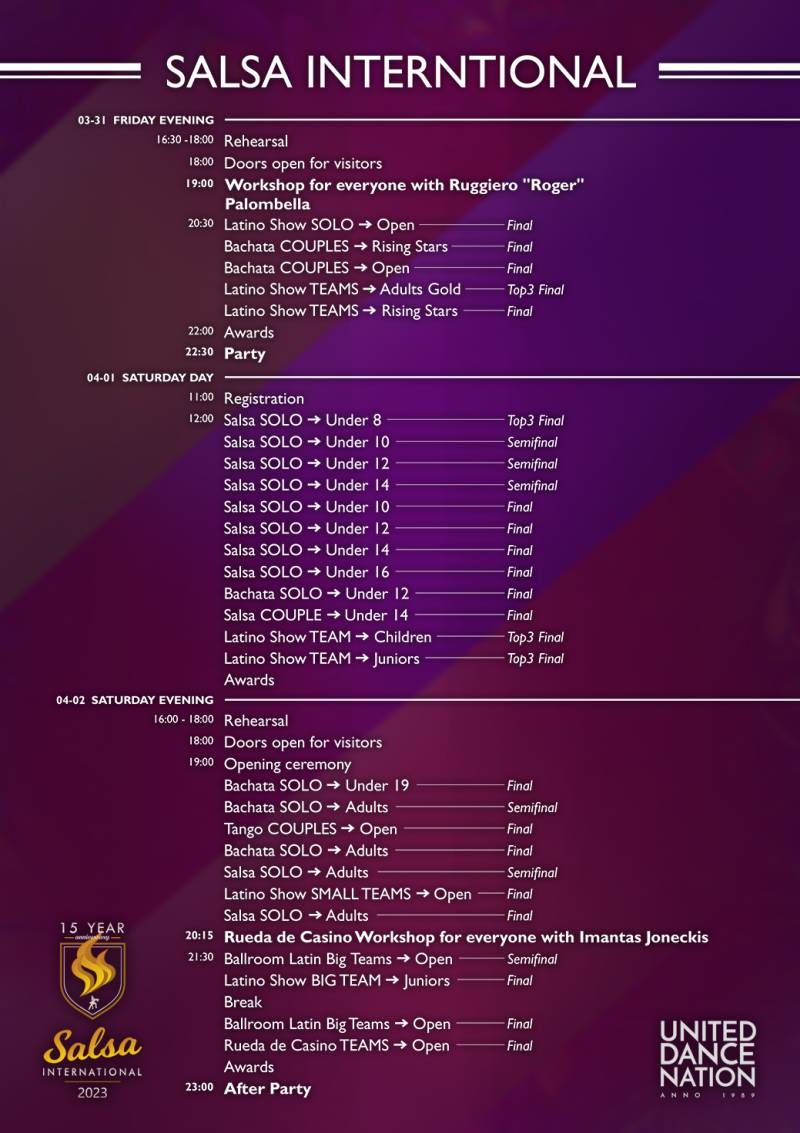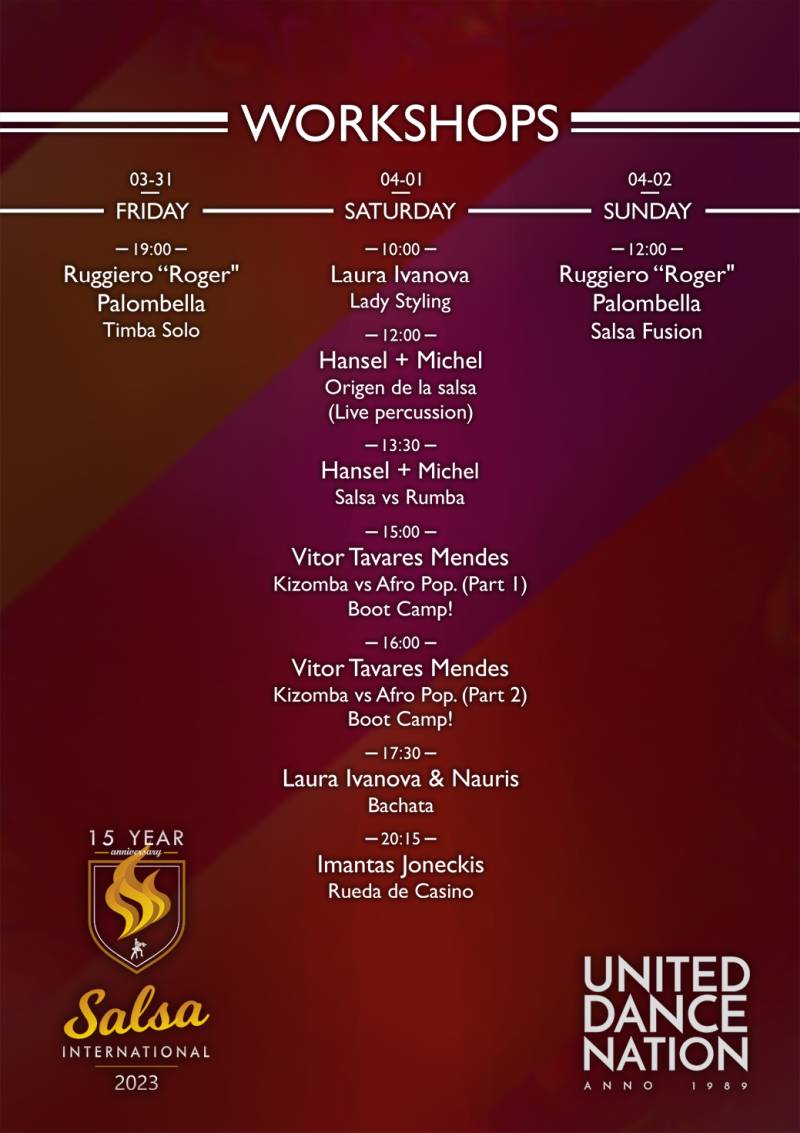 Prices
Full pass
95€
43 passes left
All parties
All competitions
All workshops
Participant fee included
Kids competition
reserve
VIP pass
149€
65 passes left
2 nights in ibis Hotel
All parties
All competitions
All workshops
Participant fee included
Kids competition
RESERVE
Competition participant
20€
every next category +10€
Participant fee
All parties
All competitions
Kids competition
Other prices
Friday evening (competitions spectators & 1 workshop & party): 25€ – first 100 tickets; 30€ – second 100 tickets; 35€ at the doors
Saturday evening (competitions spectators & parties): 25€ – first 100 tickets; 30€ – second 100 tickets; 35€ at the doors
2 days pass: 40€ – first 100 tickets; 50€ – second 100 tickets; 60€ at the doors
1 workshop – 15€
Lithuanian Salsa Dance Championship participant  – 20€
Kids competition spectators – 10€
Contacts Registration, Accommodation